Tilted Bows Block Tutorial and My First Giveaway
Giveaway now closed
Good morning all!
Welcome to Seraphym Handmade's first Giveaway and free Quilt Block Tutorial. It's a big day for firsts here hey?!
Firstly, the Tutorial. I had a few people ask me how I made the blocks which made up my Monotone Pillows (featured below) so I thought the easiest thing to do would be to write up a tutorial for you guys all to use. I would rate the difficulty of this tutorial to be suited to a confident beginner.
This is my first quilting related tutorial, so I would really love all feedback, the good and the critical.
You can get the tutorial by clicking the link below and downloading the .pdf file.
Tilted Bows Tutorial
Now onto the Giveaway!
In progress, you would have seen yesterday on my WIP post, is four little goodies for only one lucky reader. Today I can tell you they are 4 Mug Rugs :) aren't they cute! This giveaway is open to all readers worldwide, Yay!
The winner will be draw by random number generator, to enter you can do as many of the following as you wish.
1.
Comment on this post about what you would make with the Tilted Bows block.
2.
follow this blog via RSS or other means, and comment that you have (or already are) and through where.
3.
Follow Seraphym Handmade on Pinterest or Instagram (Gatesy88), and comment that you have (or already are) - (links in the side menu >>>)
4
. Blog about this Giveaway, Comment with the link.
Entries close Friday 5th April, at 9am Australian Eastern Standard Time.
Good Luck! I can't wait to hear what ideas you have for the block!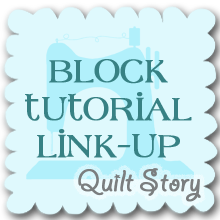 Featured on:
http://www.andsewwecraft.com